QR codes have entered our everyday lives back in the 2000s: groceries, clothing, books, DIY – you name it. Despite the recent rapid growth in demand for QR codes in Asia, the adoption rate in Europe remained low for quite a while. QR product has mostly been known as a tool for accessing information As to transaction processing, QR codes haven't had an equivalent rapid adoption rate as contactless cards within the UK. A lot of investment has gone into NFC (contactless) cards and consumers become happy with the convenience of tap-and-go payments in stores. It would take some very compelling reasons to exchange that with something else like QR code payments. Overall, the technology wasn't a popular choice, apart from paying for your coffee in Starbucks (despite being the No.1 most downloaded financial app in the world).
If you check out China, the story is different: the Chinese payment app Alipay is that the world's most used app in 2018 outside of social networking apps. If you think about social apps, the Chinese multi-purpose WeChat app – which does social media, messaging and QR code payments – was within the fourth place, only topped by Facebook, WhatsApp and Messenger. 15 million small-business merchants accept Alipay's QR code payments in China and Paytm in India with roughly 12 million retailers and SMB's using it.
The rebirth of the QR codes
Now, think of the post-COVID world: next time you will be going to the restaurant, I believe you will have the option to make your order via QR code placed on the table and much more. Would you imagine such QR code adoption in the UK 2 years ago if it wasn't accelerated by the COVID?
QR codes have four important advantages when compared to classic barcodes:
It stores a large volume of data.
It can be scanned from a screen, not just paper.
It can be read even if part of the code is damaged.
It's safer because information can be encrypted.
Also, they are designed to be read by a mobile phone camera, whereas a regular barcode uses a scanner. QR codes have many different uses, but one of the most popular uses is to make a transaction using a mobile device.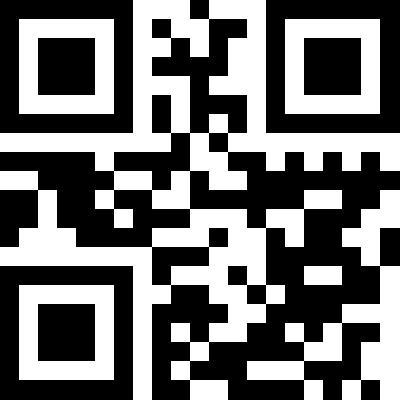 How can merchants accept JO1N QR transactions?
Mobile shopping is on the rise due to government restrictions, and many retailers are looking for new ways to let people pay in-store using their mobile phones. There are many benefits of using QR codes to offer goods and make BNPL sales and here's a list of the main ones:
1. No equipment required
It is always challenging to find a solution that can be integrated into existing business processes. Now, merchants can benefit from an increase in conversion rate thanks to the fact that the request is being sent to multiple banks, whilst providing a seamless and fast customer experience. Yes, as a web-solution, no installation needed. QR sticker and camera, that's all you need.
2. Fast to checkout and easy to use
Combined with a universal shopping ID, JO1N QR allows customers to enter personal information only once. Don't make your customers spend another minute typing in personal details, scan and identify users seamlessly
3. Ease of use
In-store lending is of particular interest, as self-checkout lending technology can help stop the spread of COVID-19 by facilitating social distancing by enabling shoppers to use their device to scan and pay for their shopping from any location in the retail store.
Here at you we strongly believe in the bright future for QR, because it is dead-simple. Scan, get credit approval & collect your goods. No extra waiting time at the checkout.
Thus, we think that the QR proposition has a bright future, easy and so handy to pay using just your phone and camera.
JO1N us conveniently. Just scan! ‍