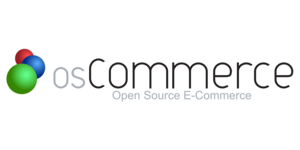 We believe that it would be symbolic to start our Marathon dedicated to e-commerce platforms with the article on OsCommerce. Launched in the 2000s, OsCommerce is the granddad of the majority of famous platforms such as Magento and has kicked off the era of eCommerce infrastructures worldwide. Today, OsCommerce also has a wide and enthusiastic community behind it, with more than 296,887 store owners, developers, and service providers.
At its core OsCommerce lets you set up a highly customizable and extendable online store with the most necessary add-ons. If you'd like to further extend your store's features, check out OsCommerce's huge marketplace that has 8,689 free add-ons. Not as much compared to WordPress, however still an impressive opportunity for store customization and smooth UI/UX.
Despite being fairly easy to set up, stable releases, and detailed documentation, many store owners note that OS Commerce is slightly behind the schedule on the UI/UX aspect. For example, it falls short on the user experience by not offering any product comparison features out of the box. Unlike changing things in more up-to-date platforms, the system lacks APIs, a universal URL handler, or hooks, so changes are often made to core system files which can create widespread and devastating effects on your store if you're not careful.
Day-to-day store management is fairly simple; orders, reports, banners, the product catalog, and more are easy to access and edit via the admin panel. That being said OS Commerce lacks many essential features that are included in other frameworks, such as, related product modules, multiple-related stores, and multiple user permission levels. There are community plugins that can add some of these features to you. Combined with the JO1N financing gateway, it can potentially boost your buyers' behaviors and average spending.
OS commerce offers a fairly decent user experience, browsing and purchasing products is easy, so is rating and reviewing products. OS Commerce Overall OS Commerce is a good option if you need a simple store that's easy to administer.
Who can use it?
OsCommerce is a great option because it is easy to use, easy to tweak, and easy to get running just the way you want it. But there is a problem when it comes to reliability and scalability, and when your product database gets to a certain size, you will start to notice the website breaking up a little, making it more likely to experience outages and technical difficulties.
For that reason, OsCommerce is probably the right solution only for those who want to test the e-commerce waters, so to speak, before moving on to more feature-rich and functional solutions.
If you're looking for something quick and easy to get started with, OsCommerce might be the solution you need. But if you're thinking huge scale, it might be better to switch up to something more robust.
OsCommerce features
OsCommerce is a rather basic piece of e-commerce software, but it still delivers all the must-have e-commerce features:
Advanced customization options
Order processing and inventory management
Reporting and analytics to get to know your audience
Review section
Tax handling and accounting extensions
Special offers and discounts
Product catalog management for unlimited products
Currency and language settings
Customer accounts and management
Cache-control and database control
Fully-featured security checks
Lots of product categories and labelling options
Easy modificationsPlugins and add-ons for every need
OsCommerce review: pricing
The main OsCommerce software is completely free. You can just download it straight from the official website.
That being said, you will stumble upon additional costs:
You need a hosting plan. Those usually start at around $5 / month if you're on a budget (the quality host will cost you more).
You need to get a domain name for your store. Around $10 / year or so.
Lastly, there's the cost of a good design/template or any third-party modules that you want to have as part of your online store (to extend its out-the-box functionality).
There's more to choosing the perfect e-commerce solution for your website than budget. Whether you're building a site with WordPress, OpenCart, or something else entirely, you have a lot to consider. For instance:
How are you going to improve your online ranking potential with SEO?
Can you access good customer support?
What kind of e-commerce features do you get for your money?
Of course, we all have budgets to consider when it comes to choosing e-commerce software. With that in mind, it's worth looking at the price of your new e-commerce tools.
Shopify pricing starts from around $29 per month if you want more than just a button on your website (Shopify Lite).
Managing products
While using OsCommerce isn't difficult, and can be grasped quickly, the interface isn't the most modern one. Working with the platform daily brings back the memories of software interfaces from the '90s, and I'm not joking here.
Don't get it wrong; all options are there, and browsing through the admin panel is intuitive, but the looks of it all are lacking, especially compared to some of the more modern e-commerce solutions.
Example screen when adding a product:
When it comes to payments, by default, OsCommerce integrates with PayPal Standard, through a built-in module.
You can also get additional payment modules from the Community Add-Ons section on OsCommerce website.
Overall pros of the platform
Free: Open-source environment means your website can easily scale Free platform and add-ons
Established: OsCommerce is highly established and is currently 17 years old at the time of writing
Big marketplace and community: There are hundreds of thousands of people involved in the wider OsCommerce community, so there's no shortage of casual support if you need it. The forum has over 1.5 million individual posts, so chances are high you will be able to answer anything that comes up reasonably quickly. Truly open source and free to use under GNU General Public License, there are thought to be a total of over 260,000 different stores currently operating through the OsCommerce platform.
Can easily be customized and extended: Extend and customize your experience however you choose. If you want to hack, modify and manipulate the site for more control, OsCommerce is particularly easy to break open, and you will find with a basic understanding of what's going on, you can make modifications yourself. Alternatively, if you want to source a developer, you will be able to do so relatively easy to make the tweaks you need.
Supports Additional Plugins and Add-ons: Due to the size of the community and the sheer number of websites running the
Beautiful templates for a great looking website
Constant improvements to open-source code and existing stable release
Choose your hosting and security options
Cons of the platform:
Requires a lot more back-end work: there is a wide range of plugins and add-ons available, which you can use to pack out the features of your site. Some of these are paid, but a large number are still available free of charge.
Requires more manual work: the platform is self-hosted which means you'll need to handle hosting, server, and site updates plus maintenance
Can Be Error-Prone: OsCommerce can be prone to bugs and breakdowns, particularly once you've gone as far as hacking the code yourself. This can be a problem if you're doing a lot of volumes – no one wants the shop to be broken when a customer gets to the checkout.
Requires More Manual Intervention: As a result of the way some of the OsCommerce features are built, more manual intervention is required than with other software options. This means more of your time in managing and updating the site, to keep things relevant and well-targeted to your customers.
Not easily scalable: Scalability is a much bigger concern with OsCommerce than, say, Magento. Where Magento is built to scale, OsCommerce is built for smaller-time applications. That isn't to say OsCommerce is any worse – just that it is not quite as neat to scale. If you do find yourself with an OsCommerce shop that's doing well, it may even be worth moving to a more powerful software to take things to that next level.
Overall x JO1N
OS commerce offers a fairly decent user experience, browsing and purchasing products is easy, so is rating and reviewing products. Overall OS Commerce is a good option if you need a simple store that's easy to administer.
JO1N team has recently published a module that makes our solution compatible with OsCommerce payment gateways. Integrating our solution into your store processes will help:
Enable having multiple lenders at one back end & near to instant approval for your customers. The more banks, the higher the approval rate and higher sales
JO1N partners experience up to 35% growth in sales, up to 50% increase in order value, and up to 50% increase in repurchase rate.
In-built powerful dashboard to manage all your transactions and processing in a single place.
When and how can I install the module?
JO1N us on our journey and sign up to the mailing list to learn about our progress. Currently, we're in the progress of integrating the top lenders to our platform and plan to open the doors to buyers and sellers in the next following months.
Enjoyed the article? Let us know your thoughts on Linkedin, Twitter, or Instagram.
JO1N us anywhere and stay tuned ‍